BIOGRAPHY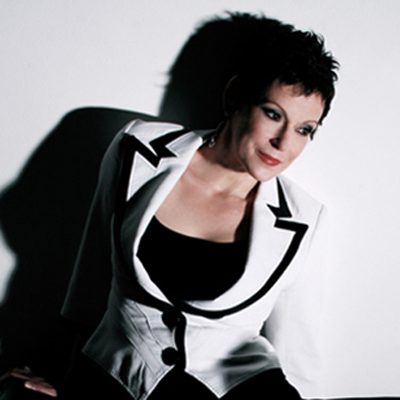 Location:
London, New York
Height:
5'3″ (160cm)
Weight:
7st 6lbs / 47.2kg

Playing Age:
45 – 65 years
Unions:
USA Passport,
EU Passport, USA Equity, British Equity
Role Types:
Eastern European, Mediterranean, White
Eye Colour:
Brown
Hair Colour:
Dark Brown
Hair Length:
Short
Voice Quality:
Bright
Voice Character:
Engaging
Credits
Short film
| | | |
| --- | --- | --- |
| 'Conversations Around A Dinner Table' | Aklae (Principal) | Moving Image Europe Ltd., Nathalie Lamprecht |
Television
| | | |
| --- | --- | --- |
| 'THE DYBBUK' | Leah/The Dybbuk (lead) | BBC, Jane Howell |
| 'WOMEN BEWARE WOMEN' | Bianca (lead) | BBC, Nick Levenson |
| 'BOGNOR(3 eps)' | Gabrielle (principal) | Thames TV, Bob Tronson |
| '2 POINT 4 CHILDREN' | Rhoda  | BBC, Dewi Humphries |
| 'TOO MUCH SUN' | Ann Wyckoff | BBC, John Stroud |
| 'NANCY ASTOR' | Nightclub Singer | BBC, Richard Stroud |
Stage
'A Manchester Girlhood'
Edith
April-May 2023
Old Electric Theatre, Blackpool
Manchester Jewish Museum, Manchester
Burgh House, Hampstead, London
JW3, West Hampstead, London
Julia Pascal
'My Name is Asher Lev' (rehearsed reading)
Leah/Mother(principal)
JW3, Alexander Lass
'As Happy As God In France' (staged reading)
Hannah Arendt (lead)
Pascal Theatre Co, Burgh House, Julia Pascal
'Admissions'
Sherri, Ginnie, Roberta (U/S)
Trafalgar Studios, London, Daniel Aukin
'THE LONG CHRISTMAS DINNER/PULLMAN CAR HIAWATHA (A WILDER CHRISTMAS)'
Lucia/The Insane Woman(principal)
Peccadillo Theatre Co., St Clement's Theatre, NYC, Dan Wackerman
'CELADINE'
Celadine (lead)
Colony Theatre, Burbank, CA, Andy Barnicle
'MOLLY'
Molly (lead)
Victory Theatre, Burbank, CA, Jeffery Passero
'THE HUMAN VOICE'
The Woman (lead)
Thorndike Theatre, Hugh Morrison
'GOING ON'
Lynn (lead)
Yvonne Arnaud, Guildford;
Latchmere, London and tour, Chris Masters
'A CUCKOO IN THE NEST'
Marguerite (lead)
Redgrave Theatre, Patrick Sanford
'ANATOL'
Emily (principal)
Cambridge Theatre Co. tour, Michael Kustow
Musical
| | | |
| --- | --- | --- |
| 'ONE TOUCH OF VENUS' | Molly Grant (principal) | King's Head Theatre, Tim Childs |
| 'BARMITZVAH BOY' | Co. & u/s lead | Her Majesty's Theatre, Martin Charnin |
| 'COMPANY' | Joanne (lead) | Plymouth Theatre, John Dane |
| 'GYPSY' | Louise (lead) | Connaught Theatre, Nicholas Young |
| 'NINE' | Concert Performance | The Royal Festival Hall |
| 'OH WHAT A LOVELY WAR' | Multiple Roles | Bristol Old Vic, David Tucker |
| 'THE ANGEL' | Dolly (lead) | Arts Ed Workshop, Chris Dunham |
| 'FIDDLER ON THE ROOF' | Tzeitel (principal) | Westchester County, NY, Patricia Rinello |
Radio
| | | |
| --- | --- | --- |
| 'THACKERY' | Tessa(principal) | BBC Radio 4, Glynn Dearman |
Commercial
Method
AMERICAN EXPRESS
GRANDE MARNIER
Cabaret
| | |
| --- | --- |
| 'JOURNEYS: A CELEBRATION' | Crazy Coqs, London/The Metropolitan Room, NYC, Karen Ludwig |
| 'JOURNEYS: SOLO CABARET' | The Metropolitan Room, NYC, Karen Ludwig |
| 'LOVE: A CELEBRATION' | The Metropolitan Room, NYC, Karen Ludwig |
| 'SOLO CABARET SHOW' | California. International Theatre Festival |
| 'SOLO CABARET SHOW' | Rubicon International Theatre Festival , CA |
| 'AN EVENING WITH RON ABEL'  | Birdland, NYC |
| 'ONE WOMAN SHOW' | The Gardenia, LA |
| 'LANGAN'S BRASSERIE' | Mayfair, London |
| 'PIZZA ON THE PARK' | Hyde Park, London |
| 'PLAYER'S THEATRE' | London  |
Skills
Accents & Dialects
Standard American, New England, Southern States, New York*, British RP, London, Cockney, Southern Irish, East European, French, German, Italian, Polish, Russian
(* = native)
Languages
English (mother tongue), French (conversational), Yiddish
Music & Dance
Alto*, Ballad*, Ballroom Dancing, Blues*, Cabaret Dancing*, Cabaret Singing*, Jazz Dancing, Jive*, Latin American*, Mezzo, Period Dancing
(* = highly skilled)
Performance
Musical Comedy, Professional Singer, Voice Over
Sports
Badminton, Ice Skating, Skiing*, Swimming*, Tennis, Yoga*
(* = highly skilled)
Vehicle Licences
Car
Training
The Drama Studio, London
Biography
Giselle Wolf was born in New York. She studied with the Ballet Etudes Repertory Company in Connecticut, and NYU School of Arts. When she was 19, while working Off-Broadway, she was accepted at The Drama Studio London and moved to the U.K. to pursue her love of British theatre.
Her first role was in the West End musical 'Bar Mitzvah Boy' by Jack Rosenthal and Julie Styne at Her Majesty's Theatre. Since then, Giselle has continued to play leading and principle roles in television and theatre. These include: Leah in 'The Dybbuk', Bianca in 'Women Beware Women', 'Nancy Astor', '2 Point 4 Children', and 'Too Much Sun' all for the BBC and Gabrielle in the series 'Bognor' for Thames Television. Leading theatre roles includes: Jean Cocteau's 'The Human Voice' (Thorndike Theatre), 'Anatol' (Cambridge Theatre Company), 'A Cuckoo in the Nest'(Redgrave Theatre), 'Company' (Plymouth), 'Gypsy' (Worthing), 'Oh, What a Lovely War' (Bristol Old Vic), 'Going On' (Yvonne Arnaud Theatre & Latchmere), 'The Angel' (Arts Ed), 'One Touch of Venus' (The King's Head) and her one woman show- 'Voices from the Heart'. Giselle has recently played the title roles in 'Molly' by Simon Gray at the Victory Theatre, Burbank and 'Celedine' by Charles Evered at The Colony Theatre, Burbank.
Her cabaret appearances have been at the prestigious Pizza on the Park (London), Langan's Brasserie (London), The Player's Theatre (London), American Embassy (Stockholm), The Gardenia (LA), and several times as a guest with Ron Abel at Birdland (NYC). In 2008 Giselle performed her cabaret at the Rubicon International Theatre Festival, and this past year at the California International Theatre Festival in Calabasas.
Giselle has also performed in her one woman cabaret shows 'Journeys', 'Journeys: A Celebration', and 'Love: A Celebration' at The Metropolitan Room, NYC and at Crazy Coqs in London.